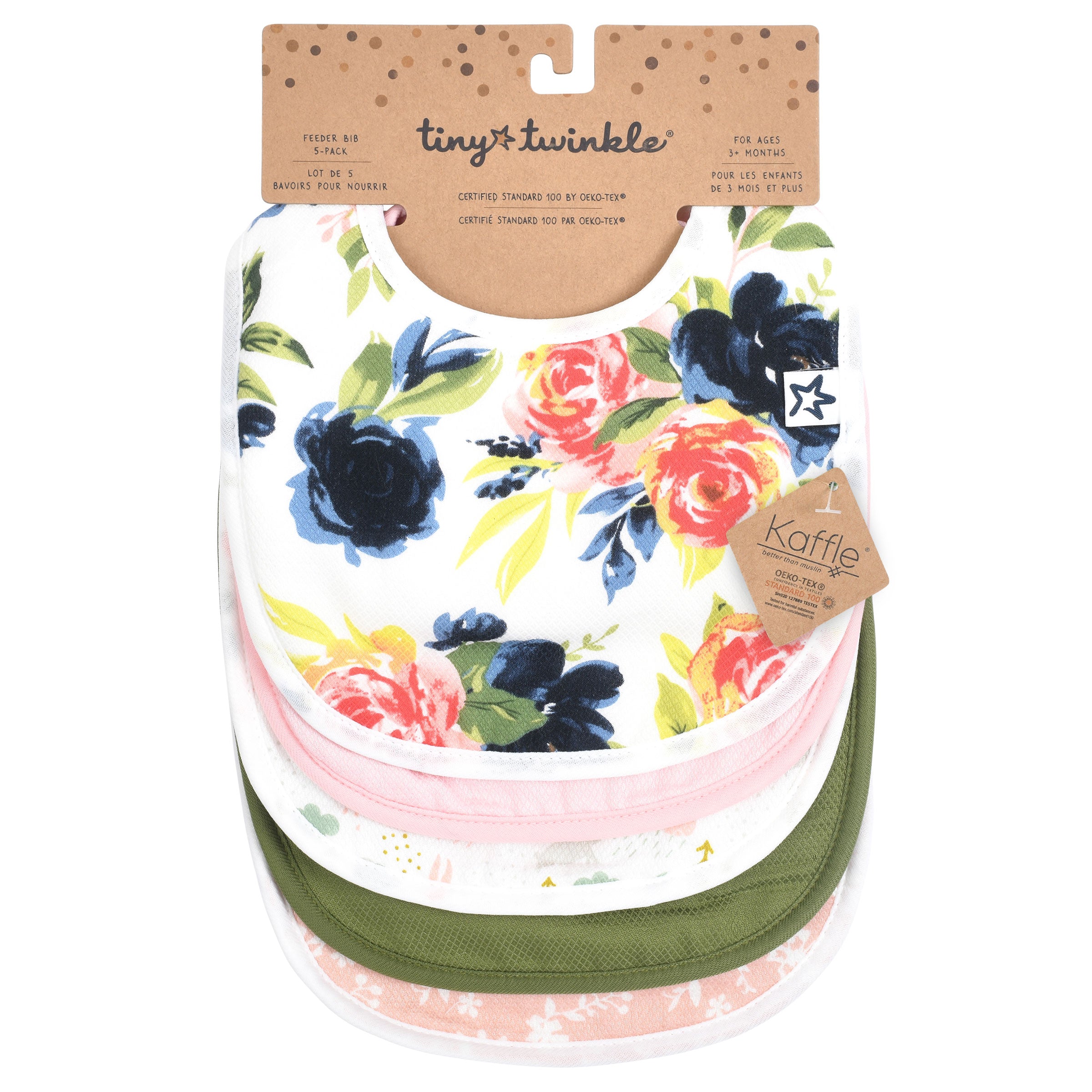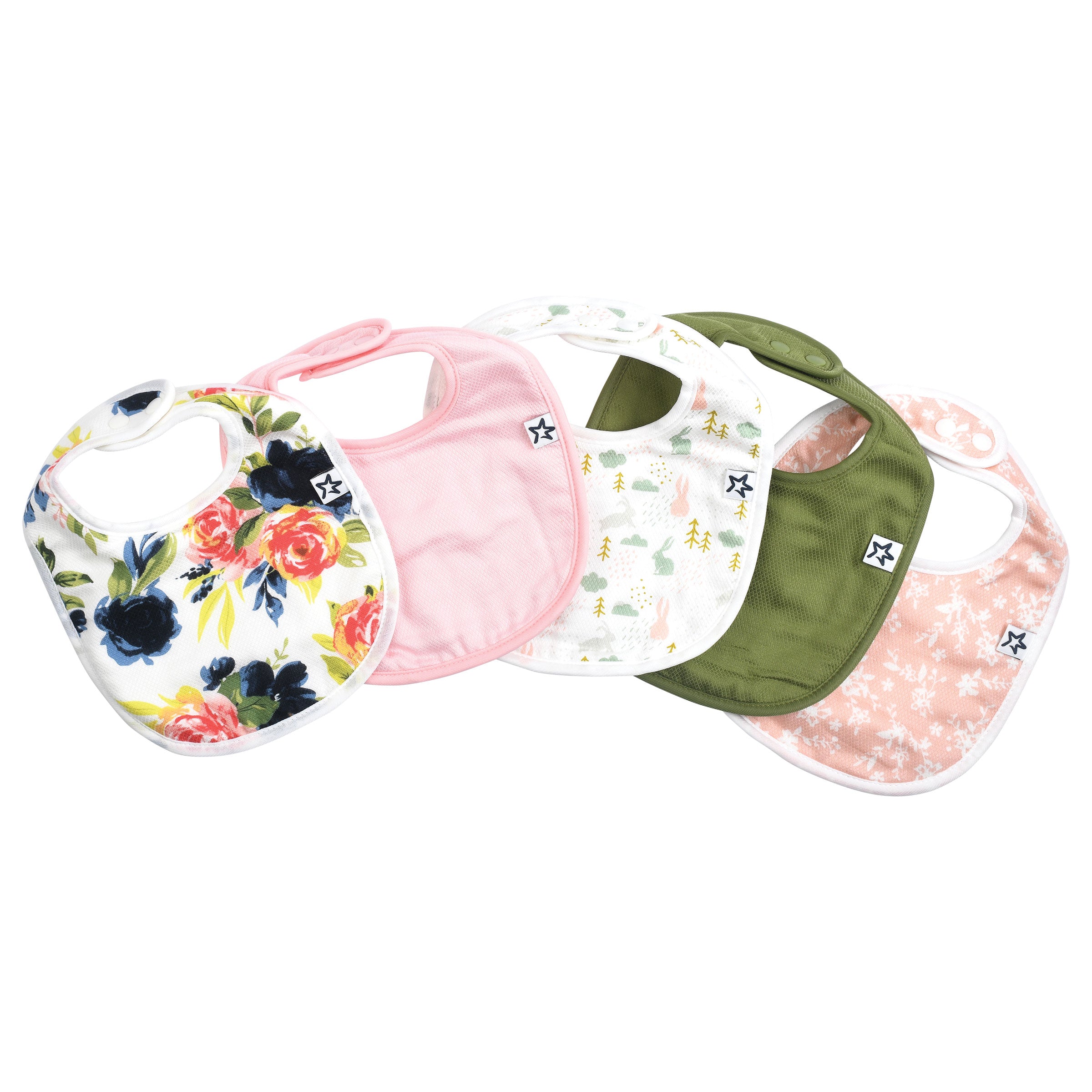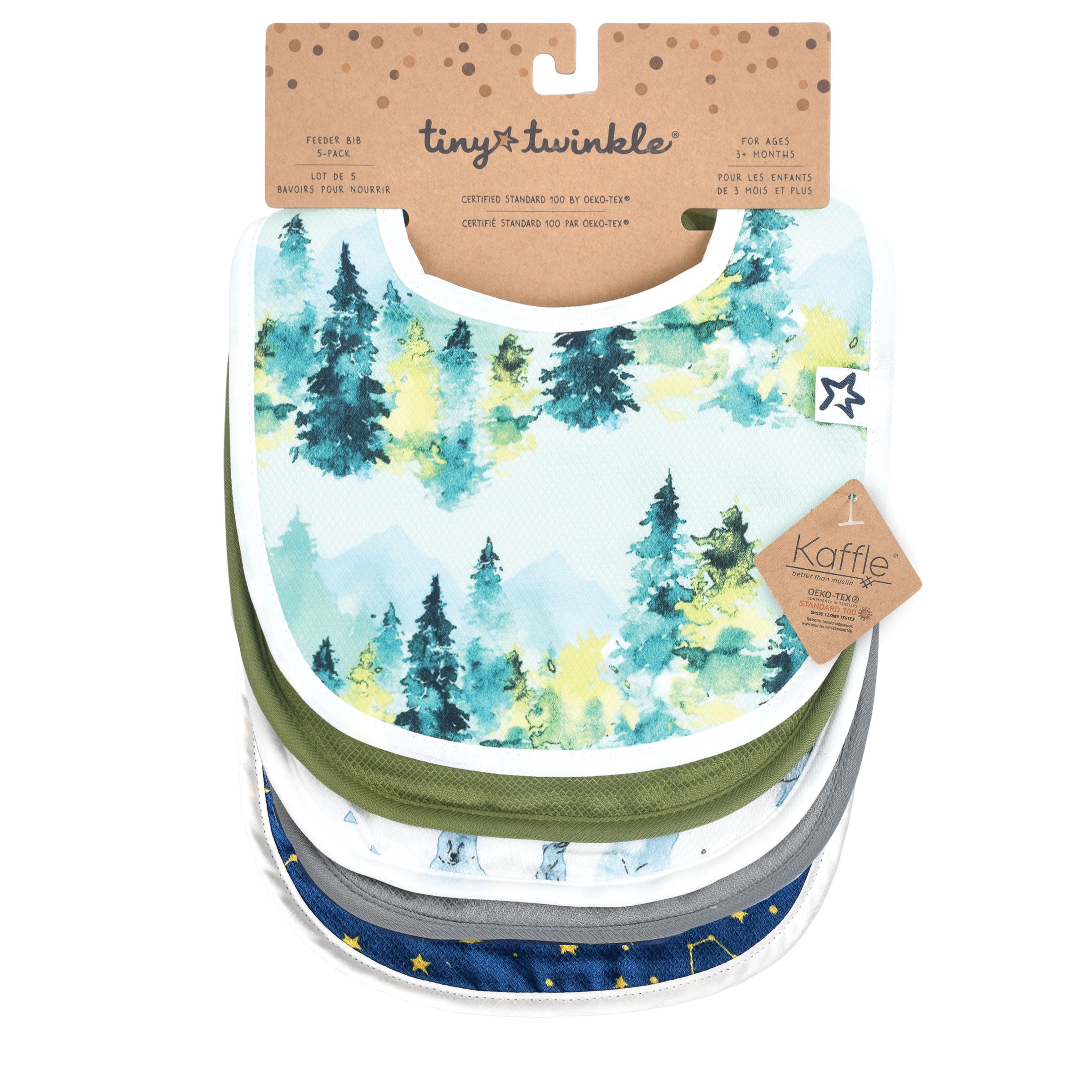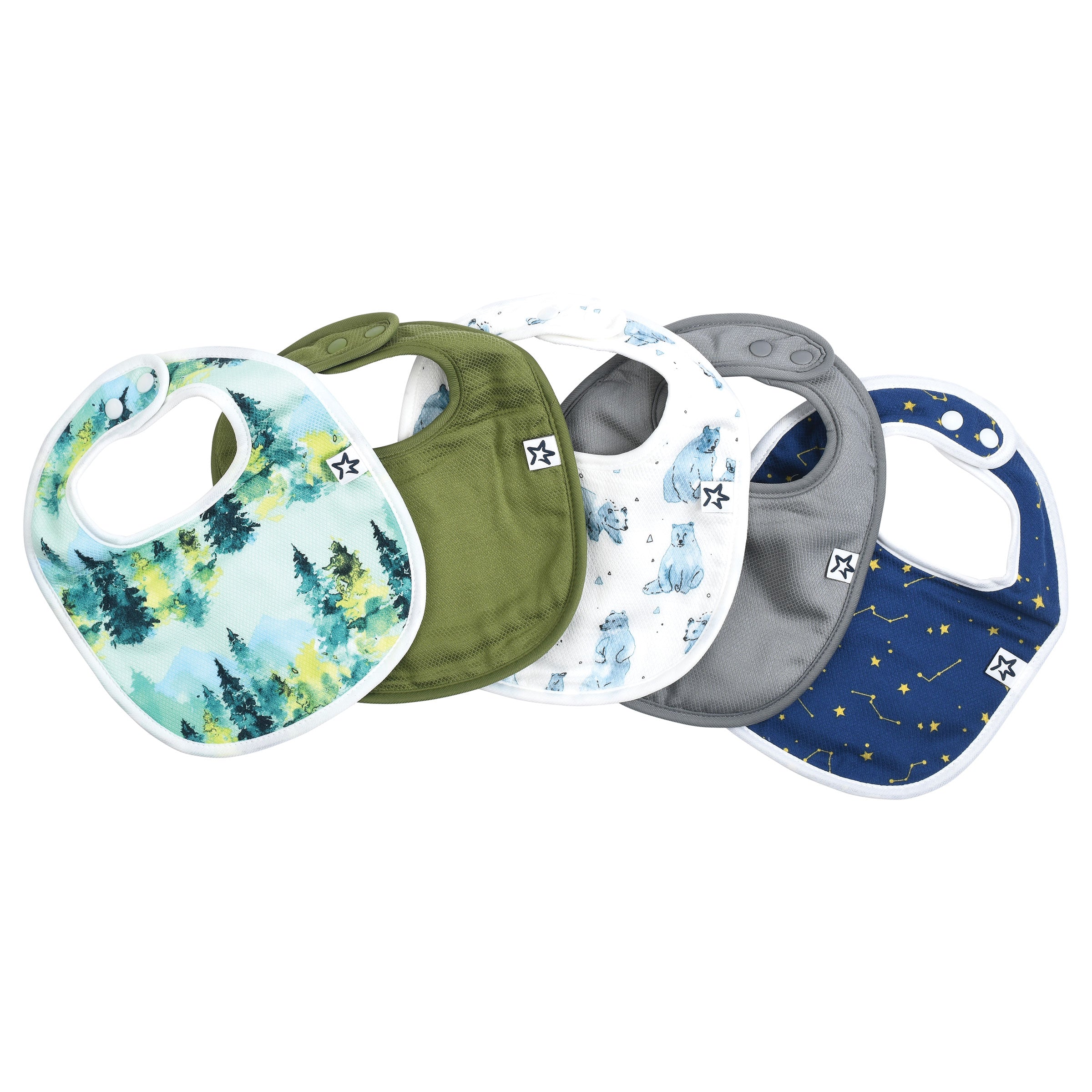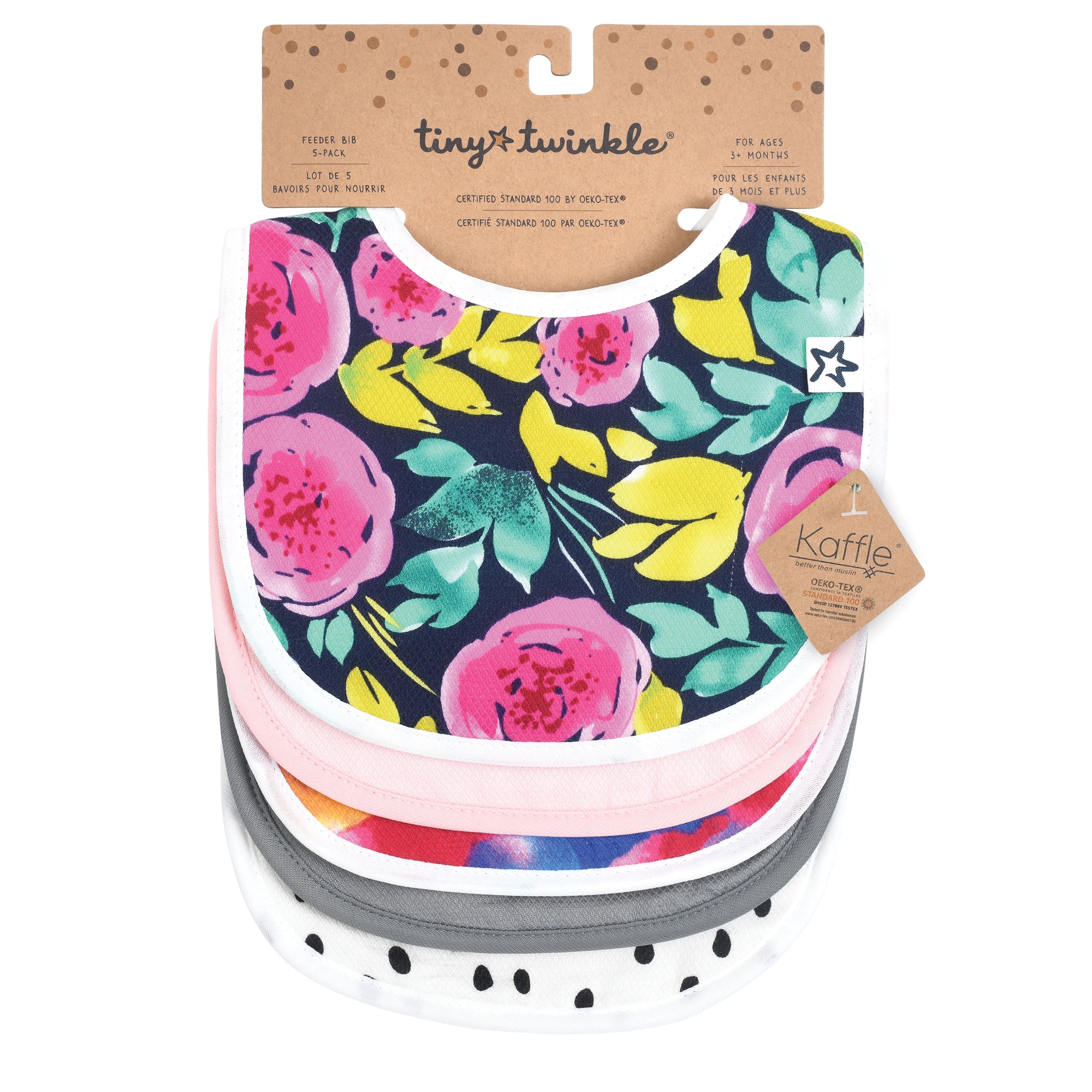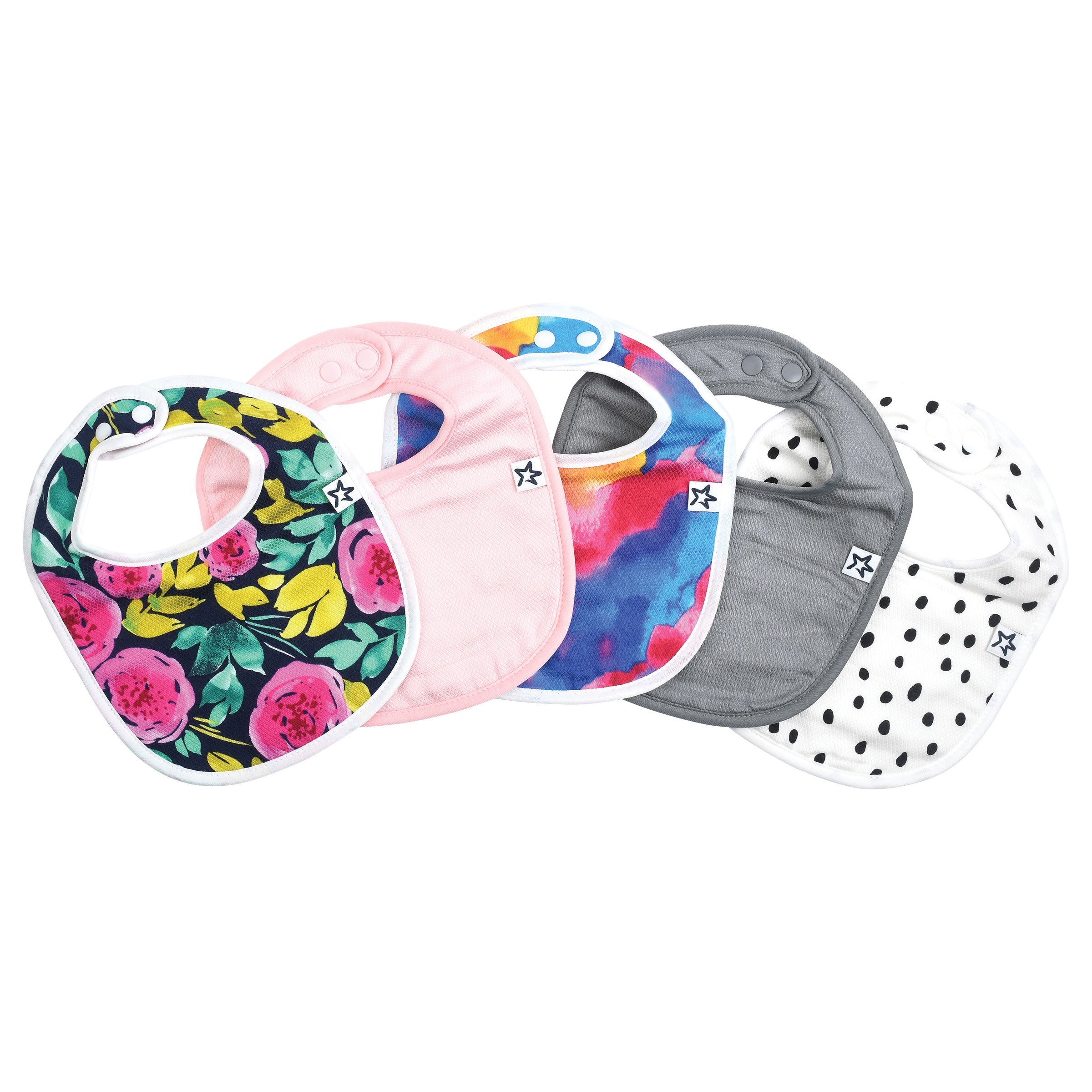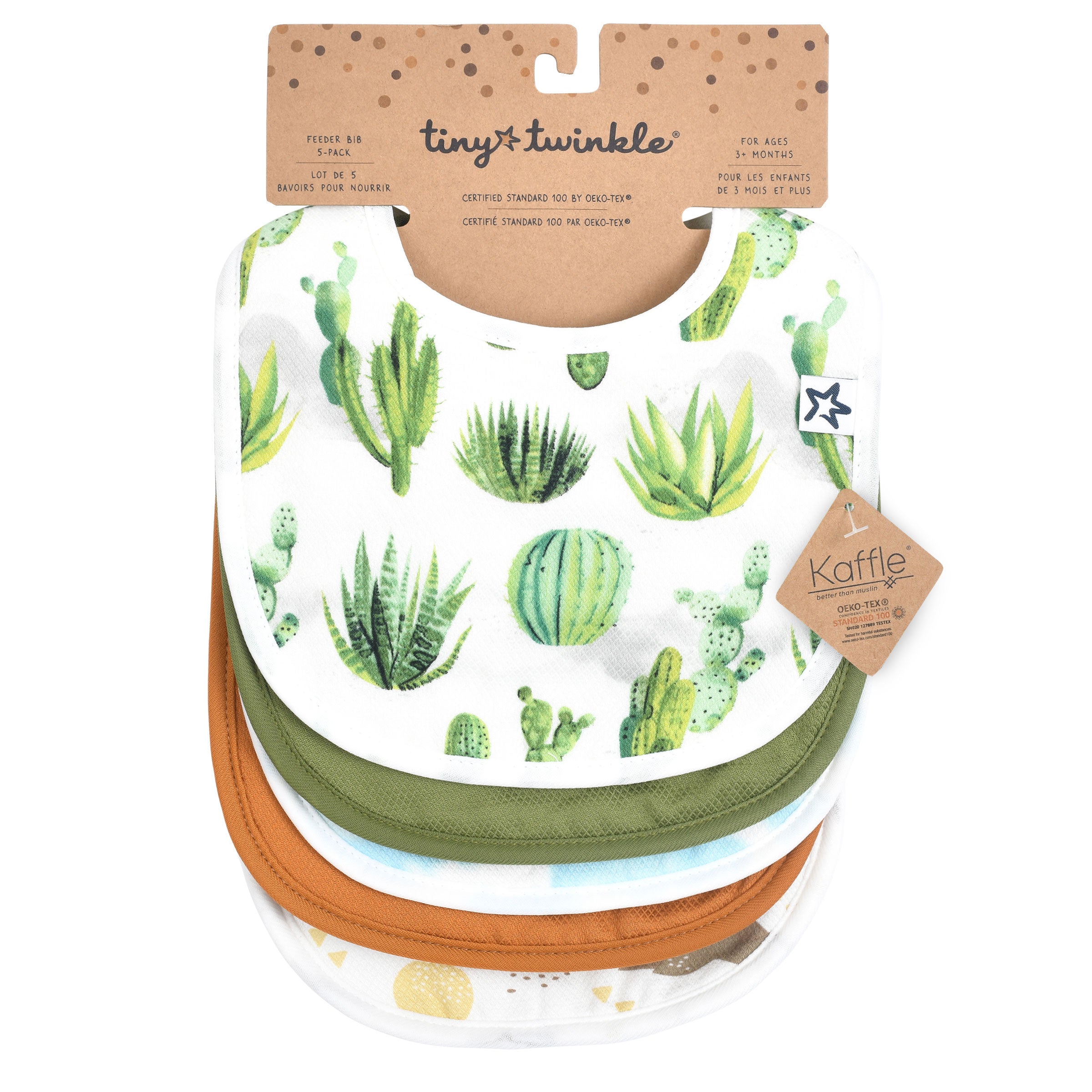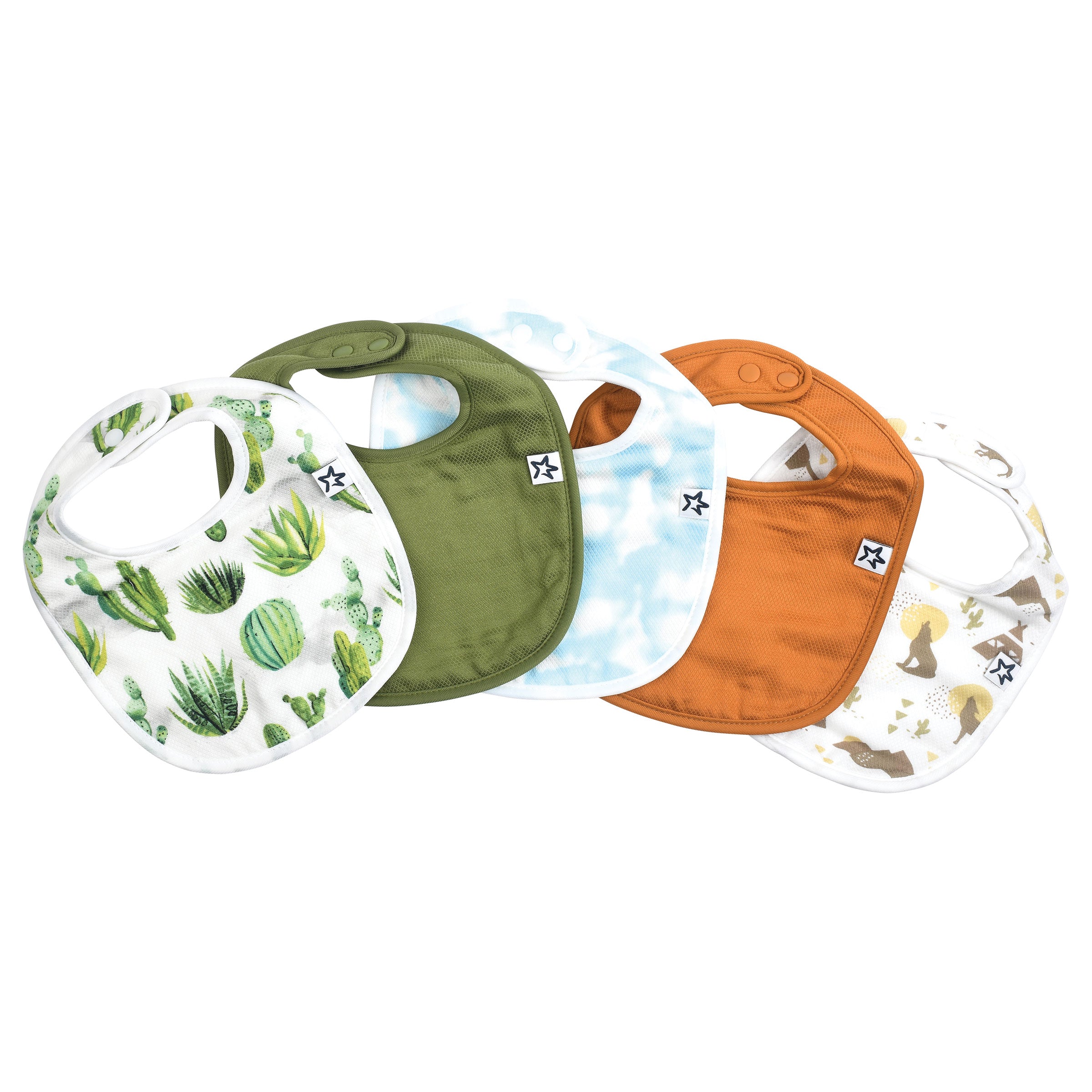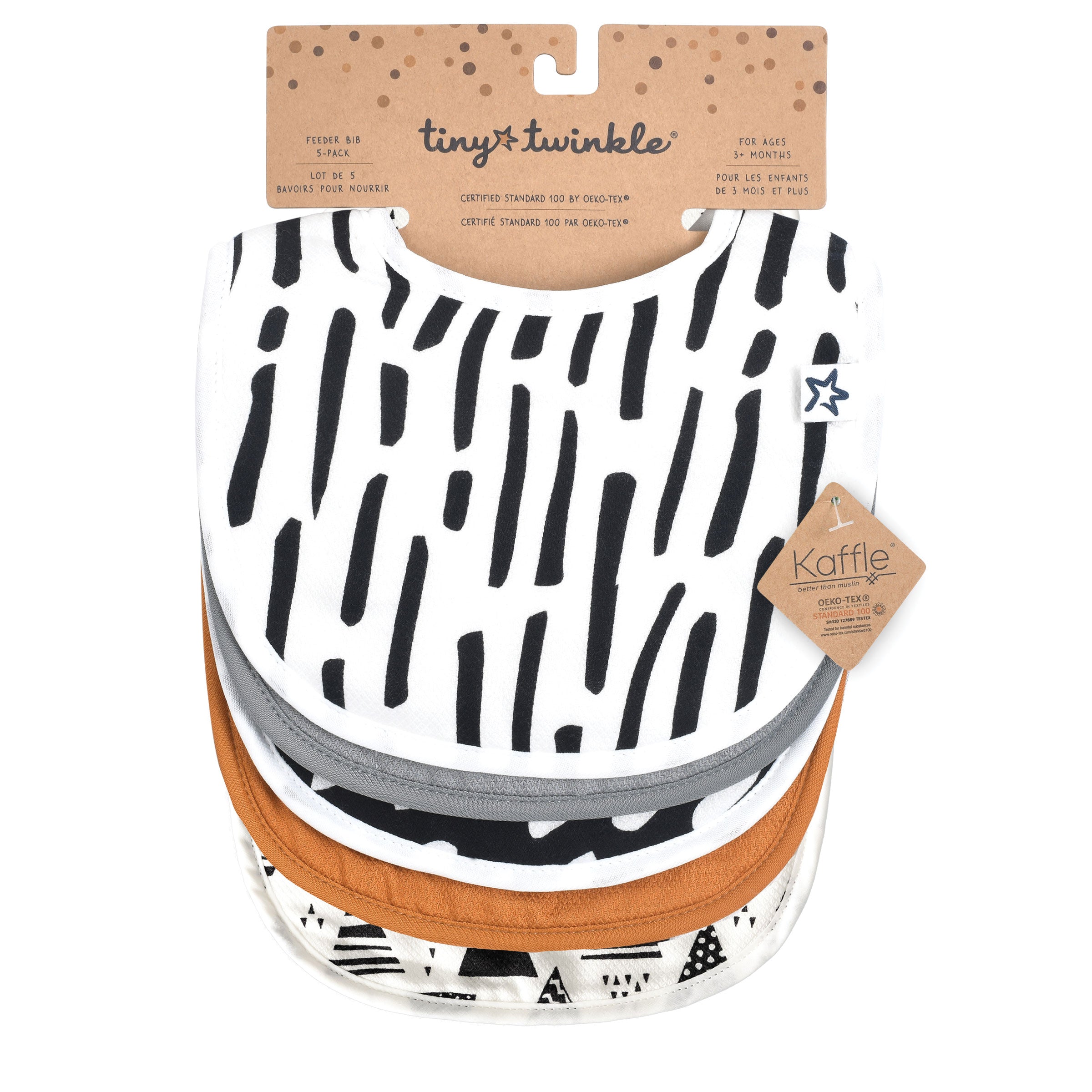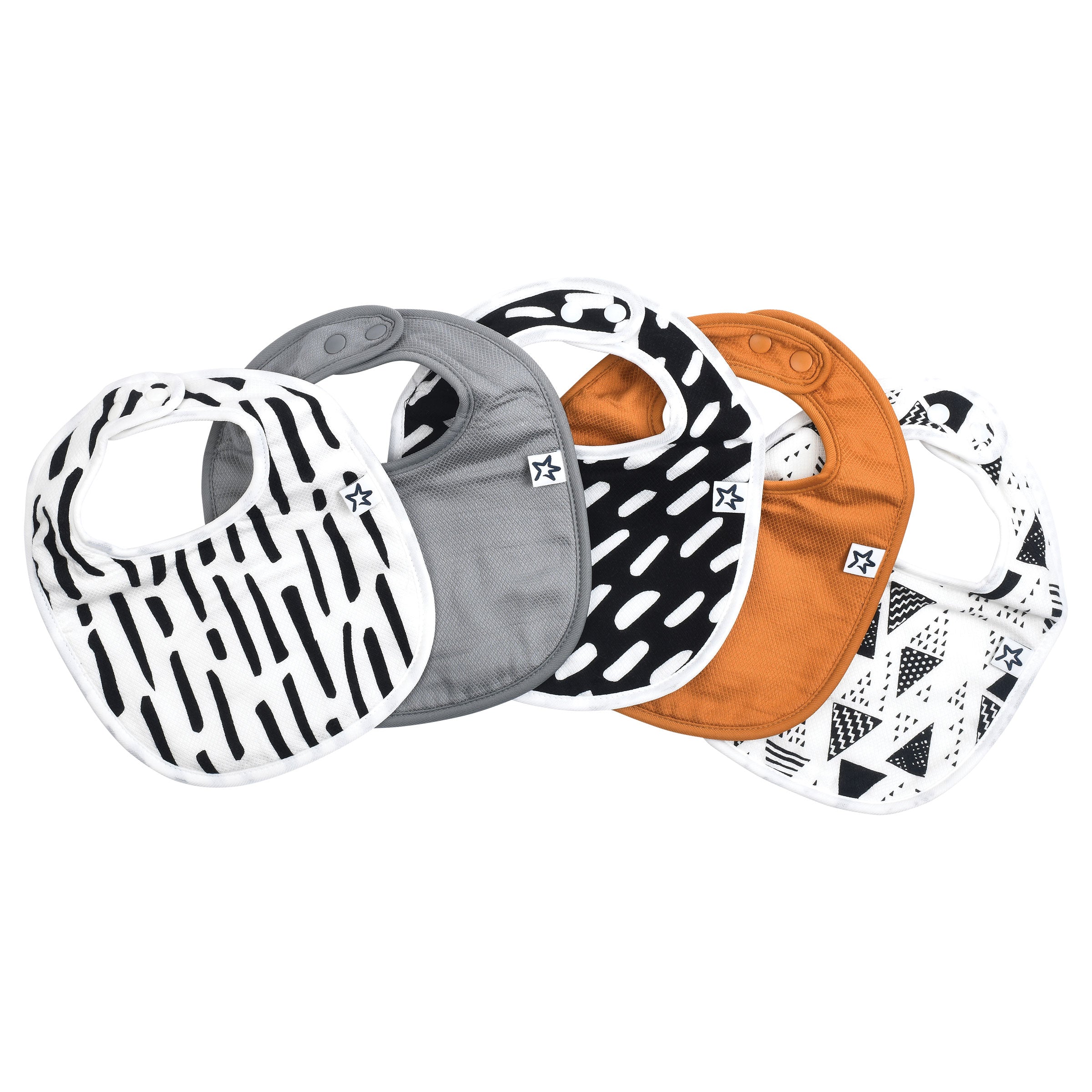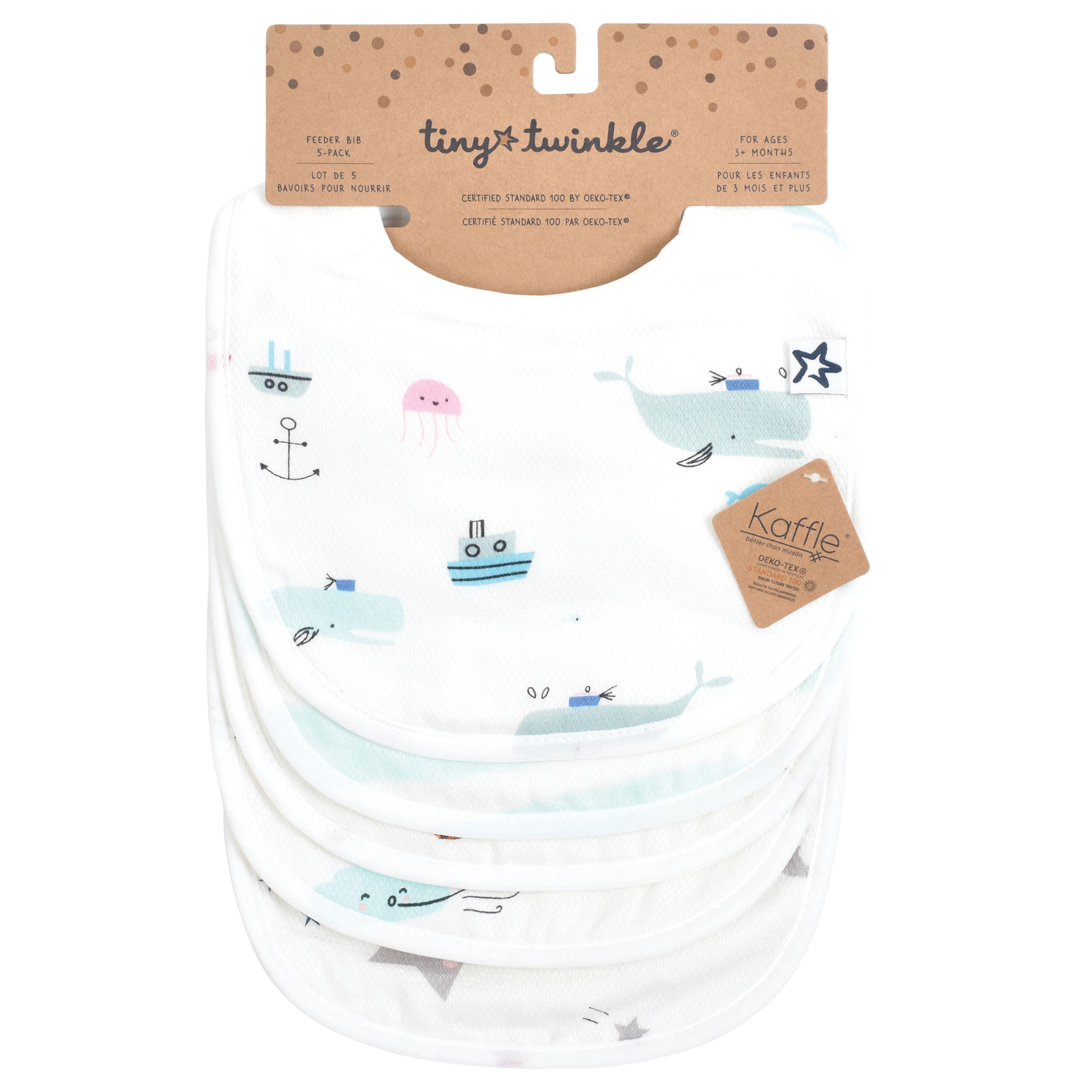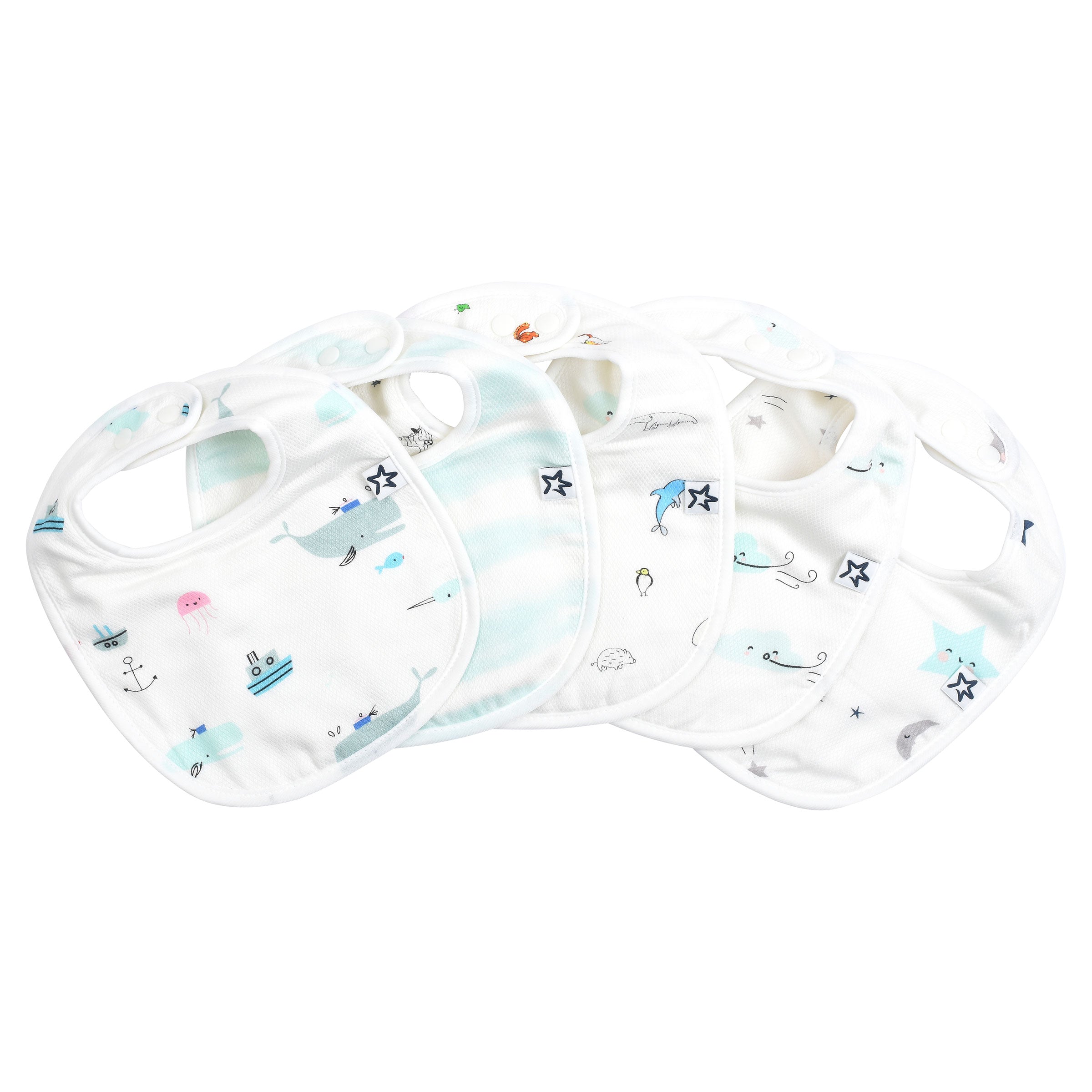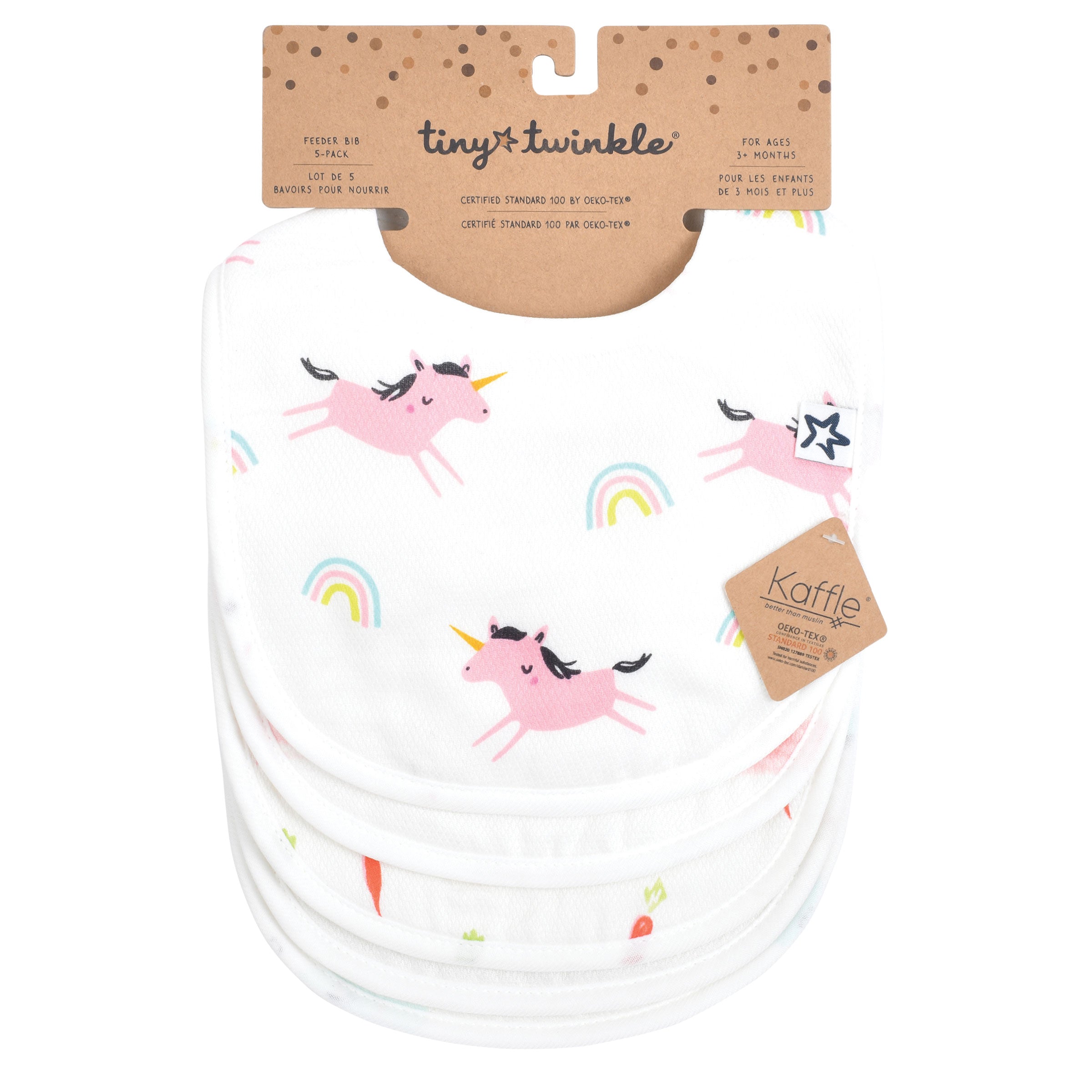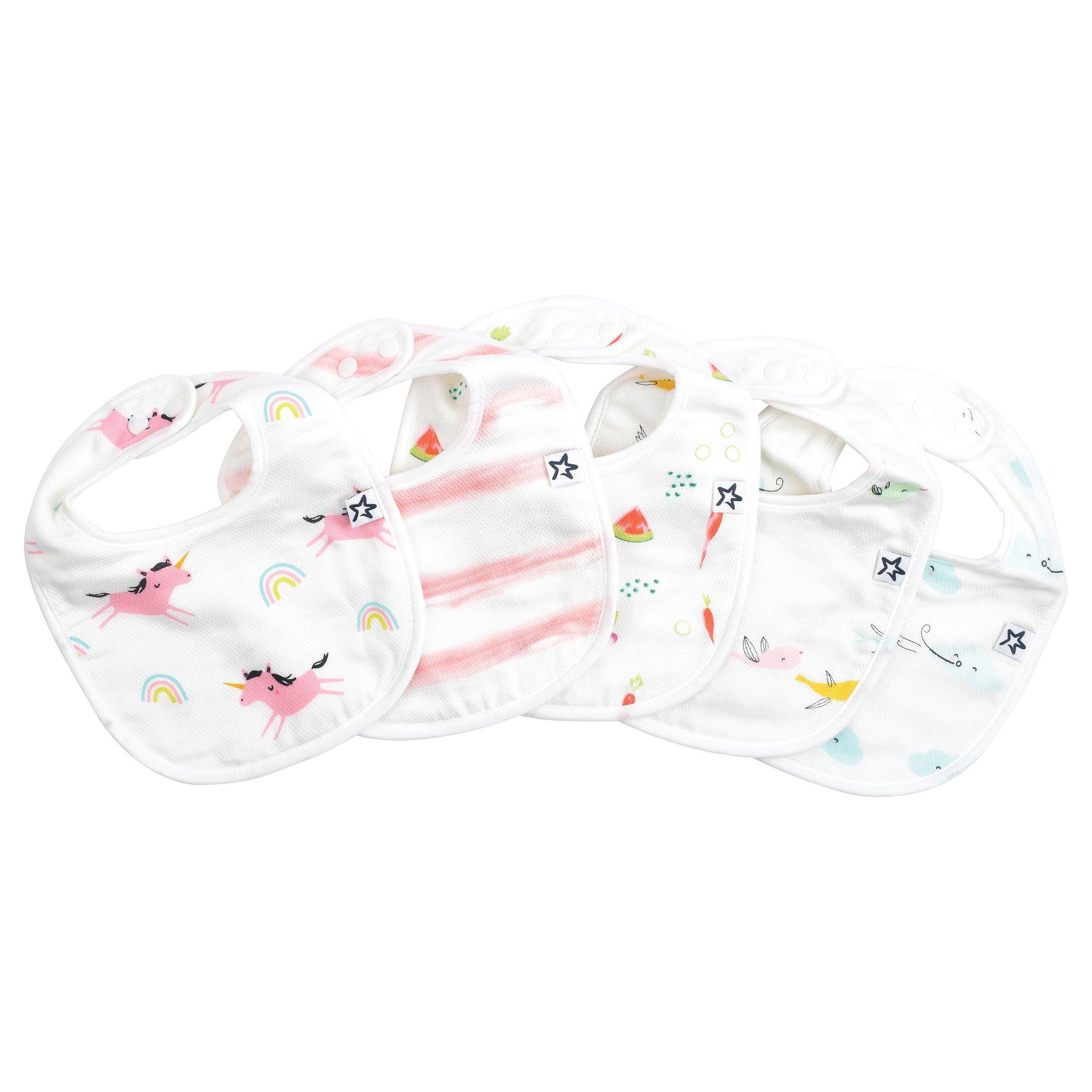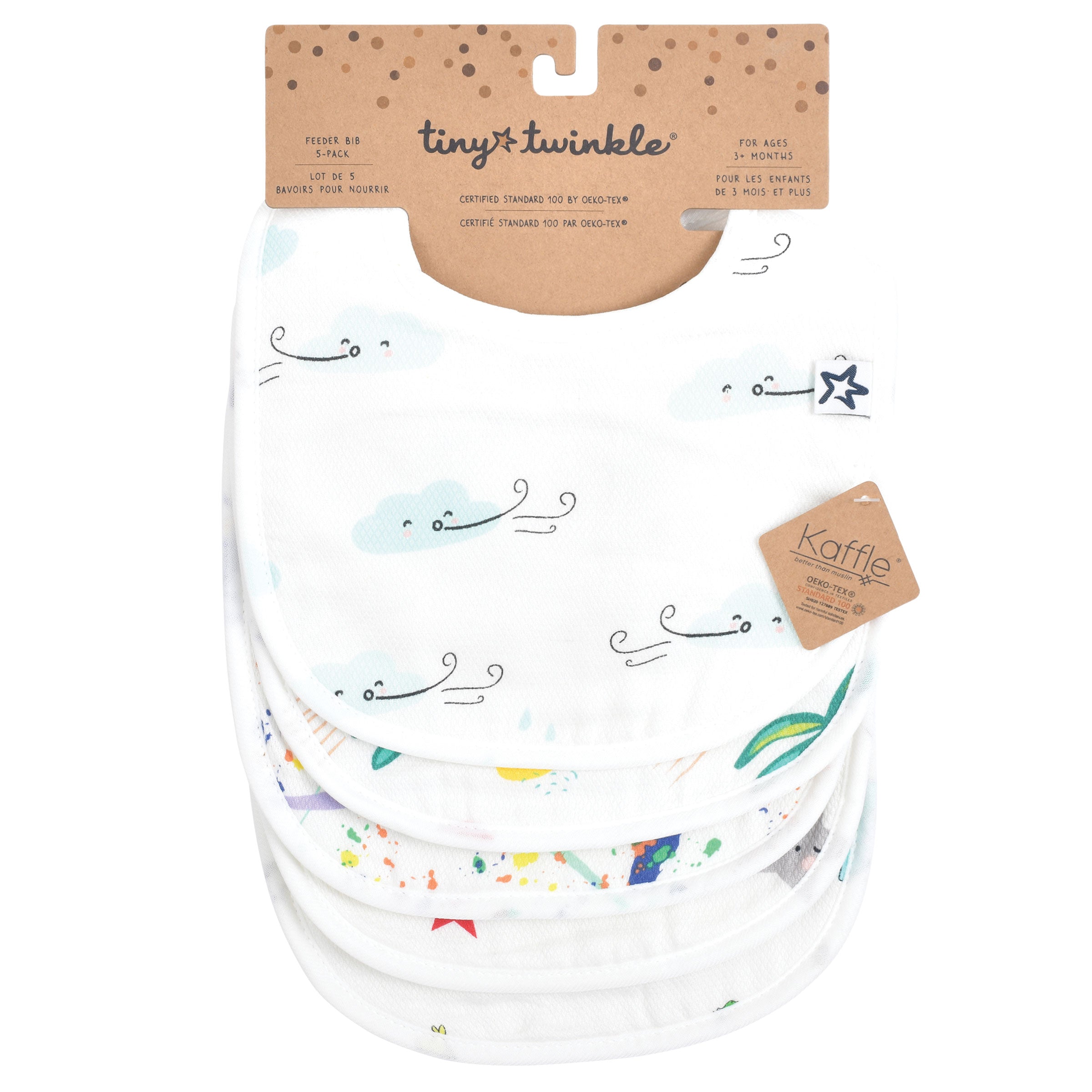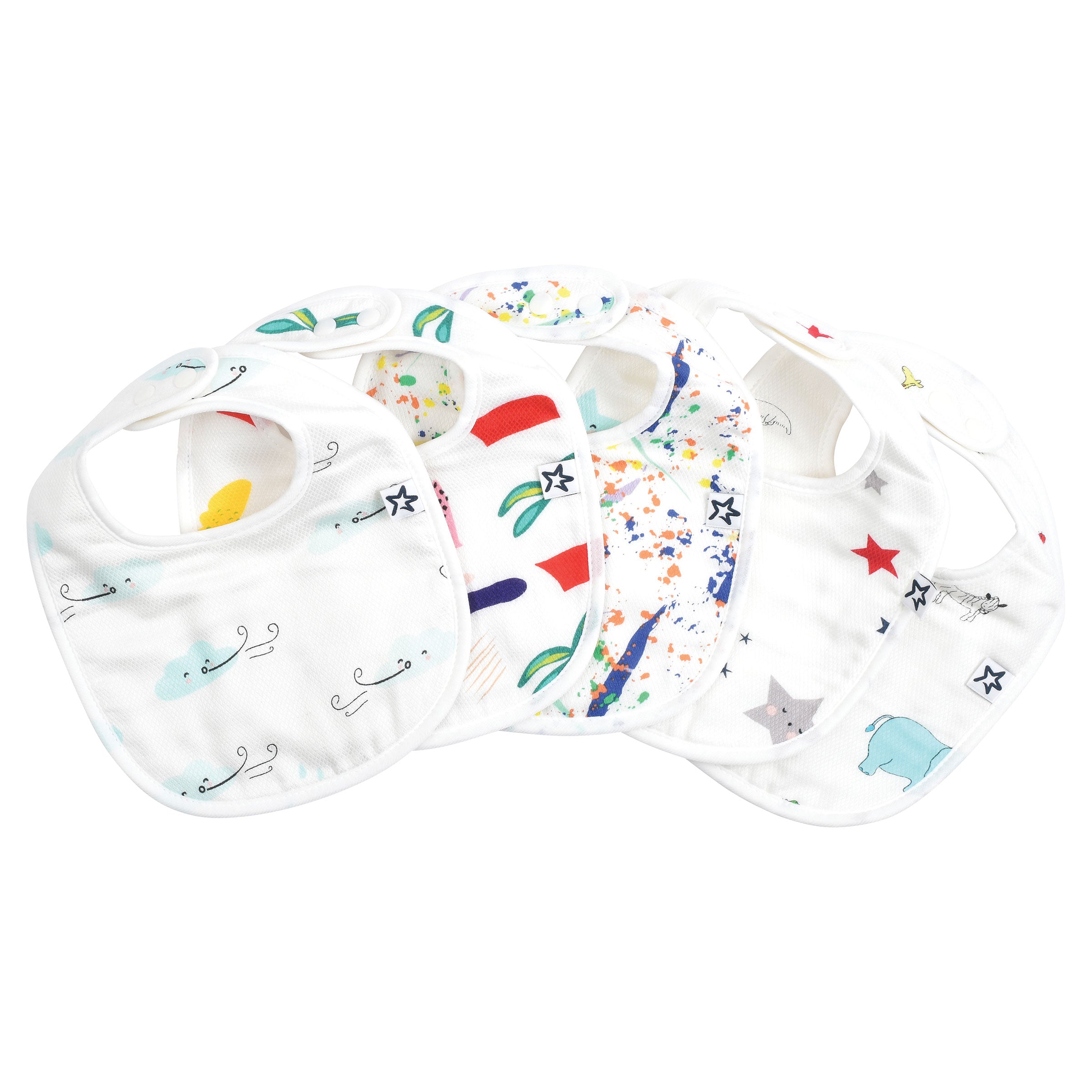 Kaffle Feeder Bibs - 5 Pack
A five piece set of absorbent and water repellent bibs that soak up messes without soaking through! Spills are caught and prevented from reaching clothes or baby. Our luxurious, silky-soft Kaffle weave fabric surrounds both an absorbent fleece and a waterproof inner layer. Easy to use snaps closure allows for an adjustable fit.
For ages 3 months and up.